Investments
Home Investments
Designed for wellbeing
Our investment projects include The Business Gate and Home Offices. Our investment projects are designed to promote work-life balance by offering occupants a pleasant and healthy environment to work and live. The distinct living and working spaces offer sustainable design and top tier services under one roof.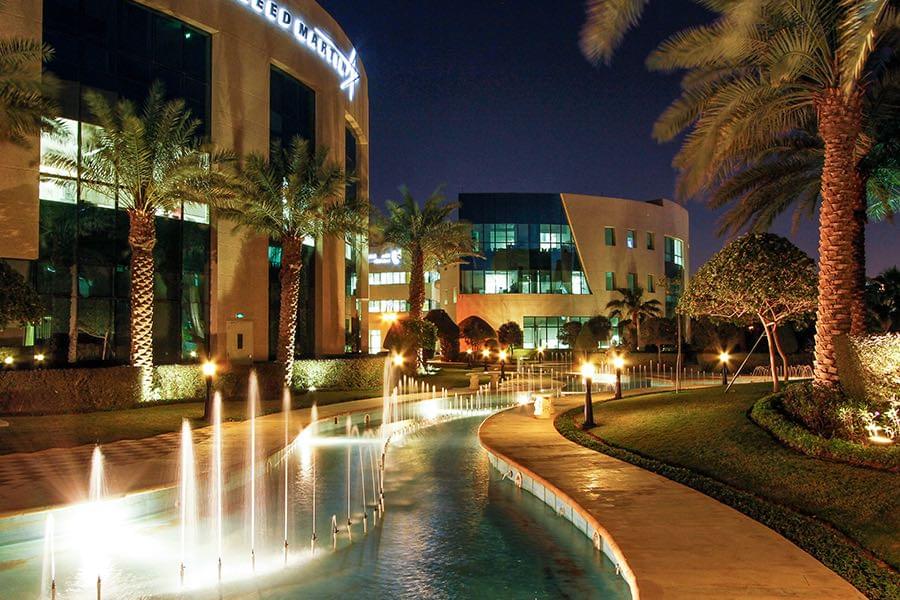 The Business Gate is a small green village that offers responsible and sustainable services and facilities under one roof. It creates a healthy and progressive work environment with fresh air and clean surroundings. This is partly achieved through the allocation of 76% of the total area for greenery and landscaping. The Business Gate boasts 2,000 palm trees and seeks to plant up to 10,000 different tree species. The complex is also surrounded by 220 meters of water lagoons and fountains.The entire premises are controlled by highly skilled security personnel and a high-tech security system, in addition to 24-hour gated physical security with electronic gate passes and electronically advanced CCTV security system.
The Business Gate
Home Offices is a living/working space located in the heart of the capital city of Riyadh. It offers a 21st-century approach to amenities in a luxurious setting that promotes a relaxing lifestyle and a pleasant business environment. Its strategic location on the intersection of Al Orouba Street and Prince Turki Al Awal Road facilitates the transition to and from the offices. Home Offices offers diverse spaces, including different office types located between residential floors. Special entrances and electric elevators separate offices, and all logistical and banking services, including flight booking services and others, are available under one roof.
Home Offices